7 Unique Kansas Airbnbs You Can Stay At For Less Than $200 A Night
Posted by Steven Myers on Thursday, May 27, 2021 at 10:00 AM
By Steven Myers / May 27, 2021
Comment
If you are looking for something fun to do in the great state of Kansas, look no further! These 7 unique Airbnbs provide an experience instead of just a place to sleep. From retired boxcars to peaceful treehouses, you are sure to find something that interests you!
---
Santa Fe Boxcar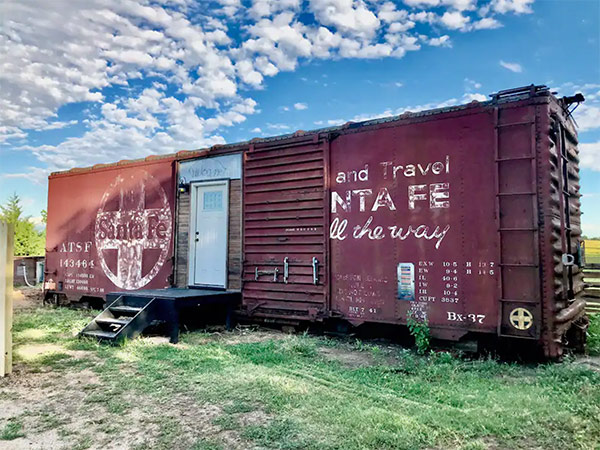 This 1941 Santa Fe Traincar has been retired and converted into a comfortable, modern guesthouse just 30 minutes outside of Wichita. The inside features the original wood-lined walls and a loft with a bed and bathroom.
Located on the edge of a farm, this unique place is perfect for watching those amazing Kansas sunrises and sunsets. You are also free to get out and enjoy the pool, charcoal grill, fire pit, and patio table behind the boxcar.
Sleeps up to 5 guests
$97/night
Hutchinson, KS
Book now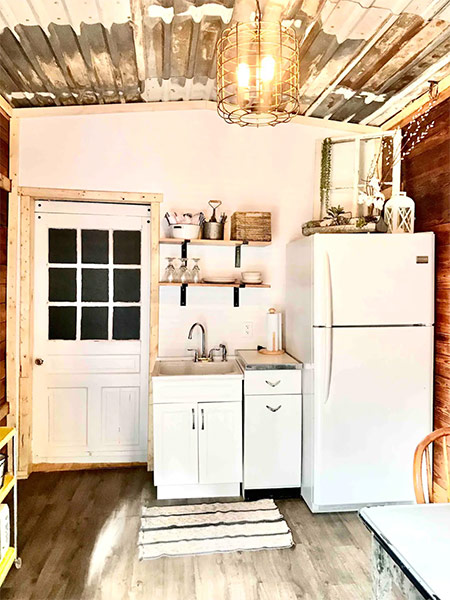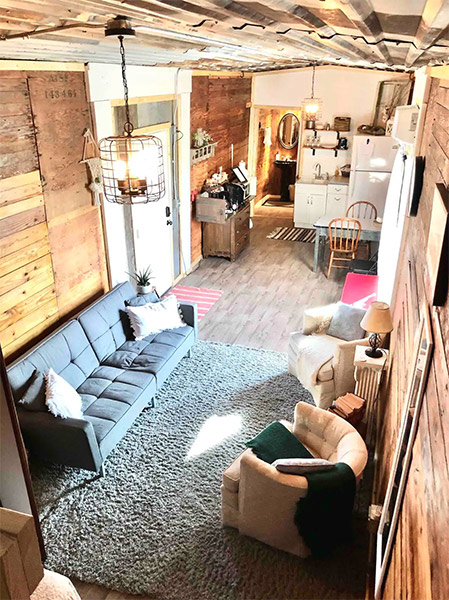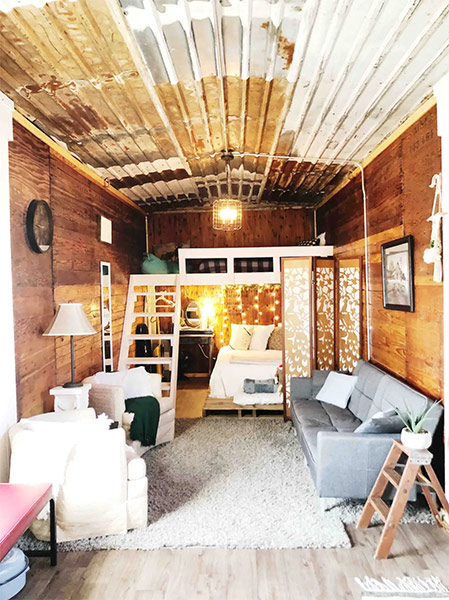 ---
Serenity Creek Treehouse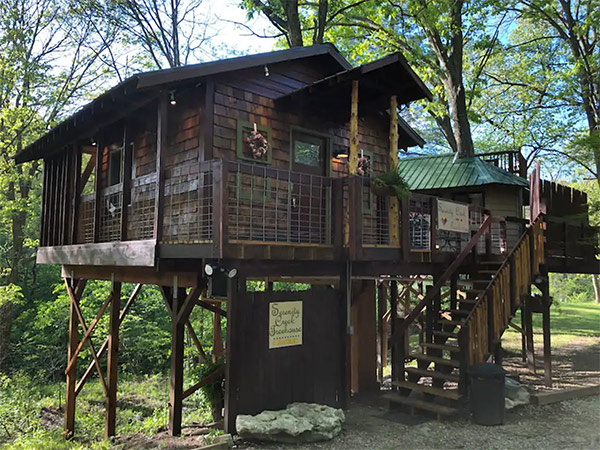 This charming treehouse is located in the Hidden Valley Wilderness Retreat where guests have access to the entire 32-acre property.
Enjoy the sights and sounds of nature in this unique lifted cabin inspired by Frank Lloyd Wright's line homes. Two "wings" provide ample living space both indoors and out. While there is limited internet and cell service, there is plenty to do in this beautiful wooded area. Take a trail map and explore the 2 miles worth of maintained trails, stopping to take in the rocky streams, ponds, mature trees, and wildlife.
Sleeps up to 2 guests
$175/night
Easton, KS
Book now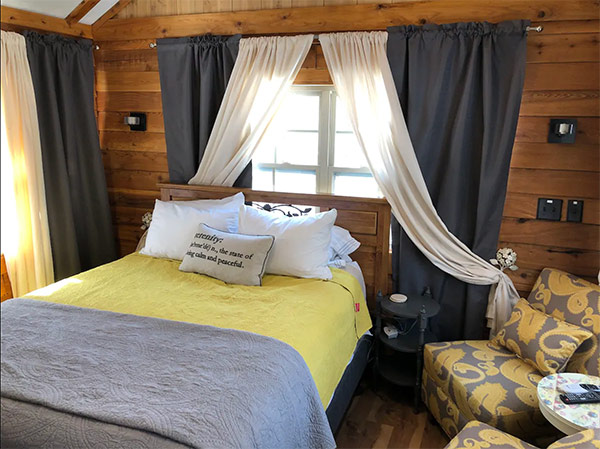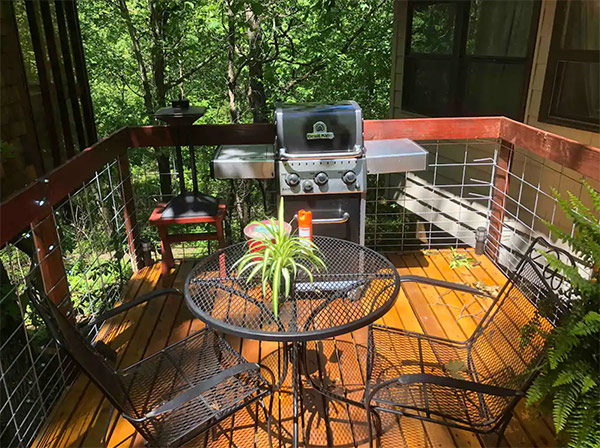 ---
Metal Art Studio/Barn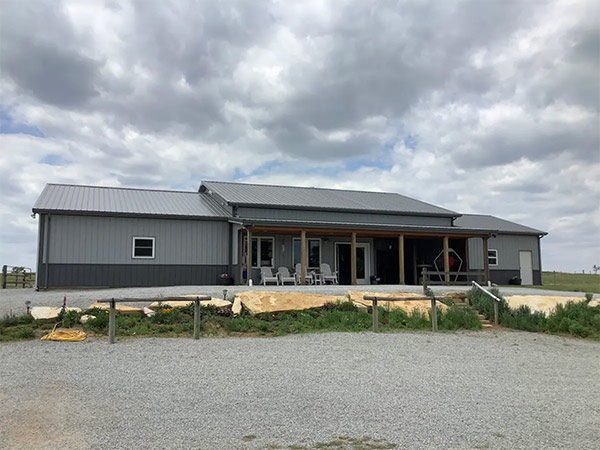 This barn is a metal art gallery filled with unique sculptures, mirrors, wall pieces, and furniture. The loft bedroom overlooks a 10-foot concrete bar with sink, refrigerator, seating area, piano, and Murphy bed.
The area around the barn is a peaceful country setting surrounded by wildflowers and wildlife. Guests can use the walking trail, exercise stations, 2-hole "pasture golf" course, and basketball goal. The wide open space is perfect for watching sunsets and stargazing, with seating provided on the front and back porches. Bonus: there is barn and pasture space for two horse guests as well!
Sleeps up to 8 guests
$144/night
Pratt, KS
Book now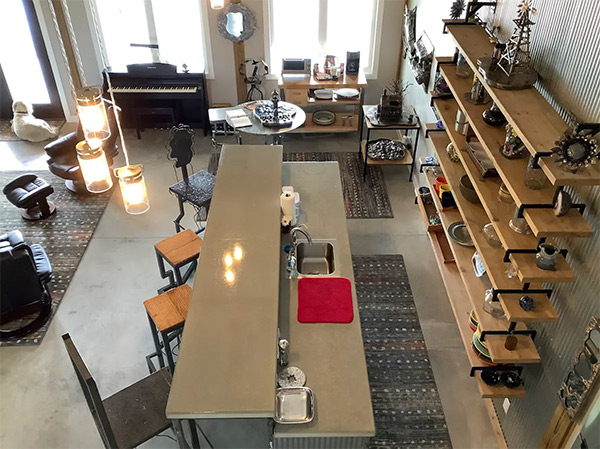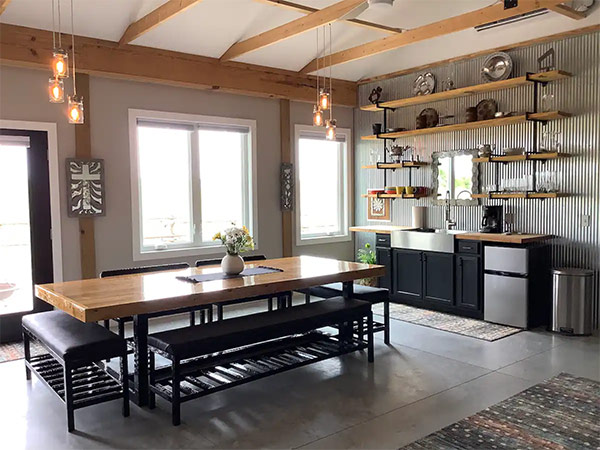 ---
Basketball Barn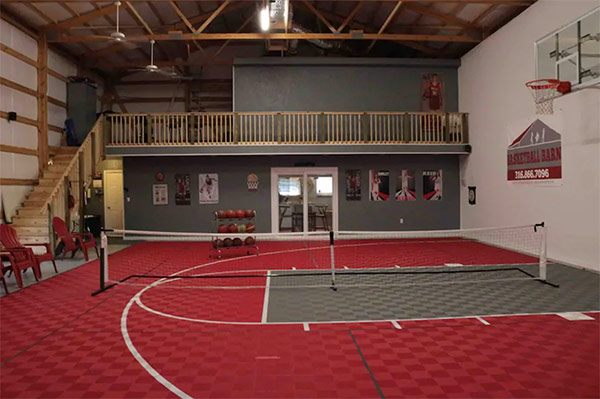 Spend your time playing basketball all day on this regulation-size half court, conveniently located inside a barn. The court can also be used to play pickleball.
The living/sleeping space is privately enclosed in its own area and includes TVs with Netflix, Prime Video, and local channels. If you feel like getting outside, the area is great for watching sunsets or stargazing, as it's located 20 minutes outside of Wichita. This Airbnb also allows you to bring your dog along if you wish.
Sleeps up to 6 guests
$128/night
Udall, KS
Book now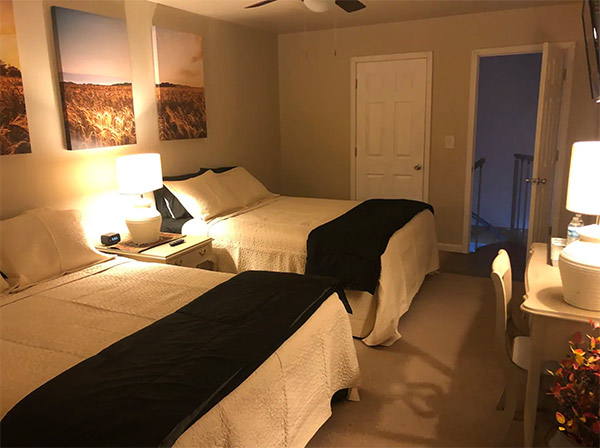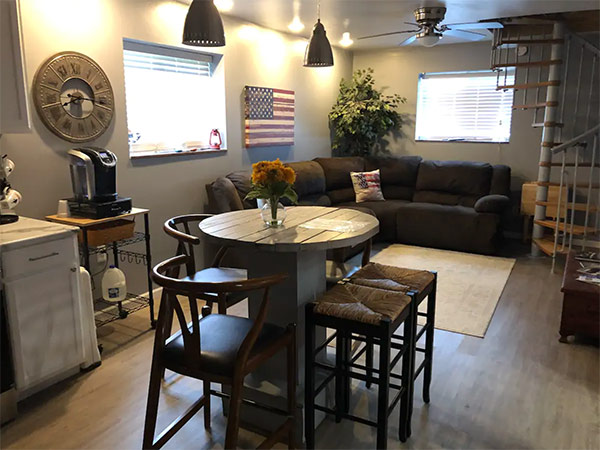 ---
Barn Loft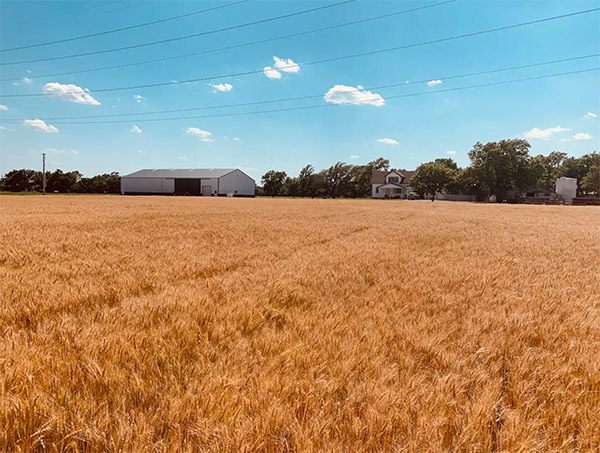 Located on a farmstead, this unique stay gives you beautiful views of the Smoky Valley. It provides the ultimate peace and quiet located half a mile from any main roads.
The loft is brand new, fully insulated, and very quiet, complete with blackout curtains to ensure you can sleep as long as you want. And when you finally get up, feel free to use the large barn space for running laps, a friendly game of tag, or a place to stretch out.
Sleeps up to 4 guests
$60/night
Lindsborg, KS
Book now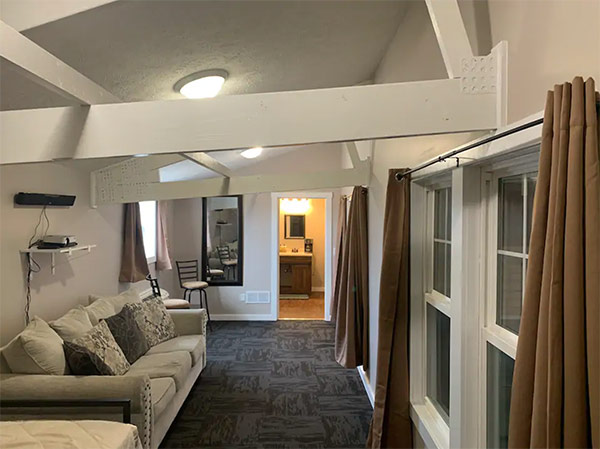 ---
Sun & Moon Mongolian Yurt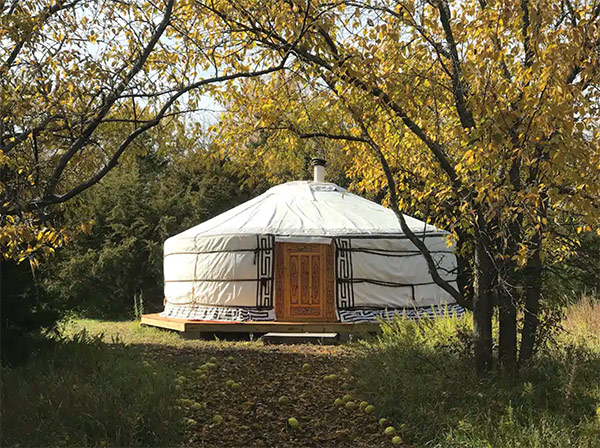 Unplug from modern life in this quaint yurt that was handmade in Mongolia. It is the perfect place to get off the grid and reconnect with nature.
This beautiful structure sits in a wooded area just outside of Lawrence and uses a wood burning stove to keep it warm during the colder months. While staying here, you have access to the outdoor fire pit and a 1-mile hiking trail. You won't be bothered by city sounds, and instead, can enjoy the calls of wildlife. You may even spot deer, owls, or eagles while you're there.
Sleeps up to 2 guests
$65/night
Lawrence, KS
Book now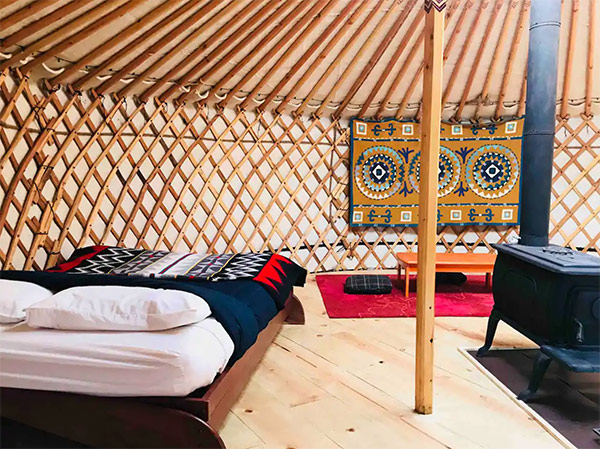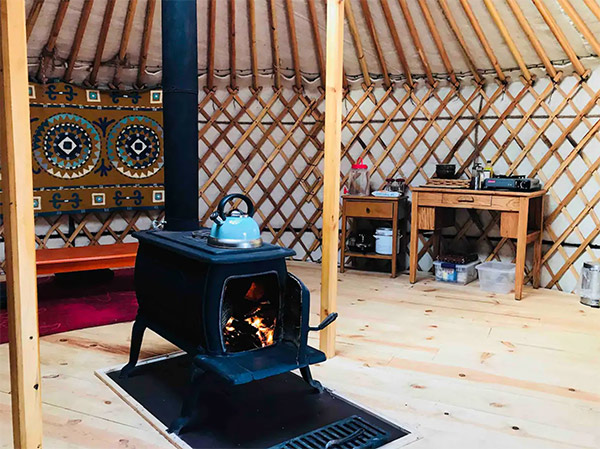 ---
Lakefront Cabin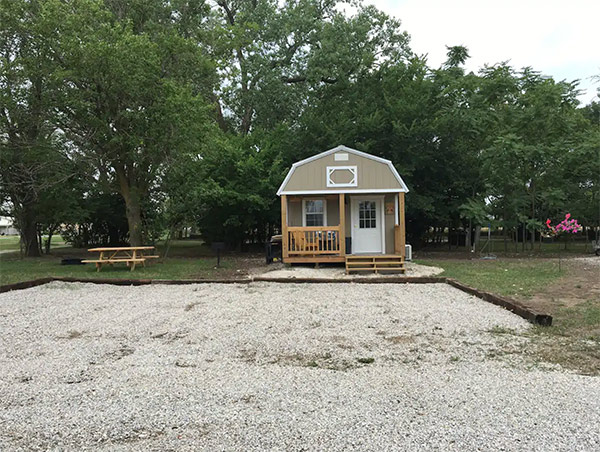 This waterfront cabin features two sleeping lofts that look down on a main area that includes a kitchen area, seating, and a bathroom. The view from the front porch overlooks the Belleville City Lake (Rocky Pond) and the surrounding countryside.
While staying at the cabin, you have access to a fire pit, picnic table, water hydrant, and grill just outside. You also have access to the entire property and Rocky Pond where you can fish and use small, electric boats. The area also gives you quick access to the High Banks Race Track, the Fairgrounds, hunting grounds, Belleville Museums, and shopping.
Sleeps up to 4 guests
$52/night
Belleville, KS
Book now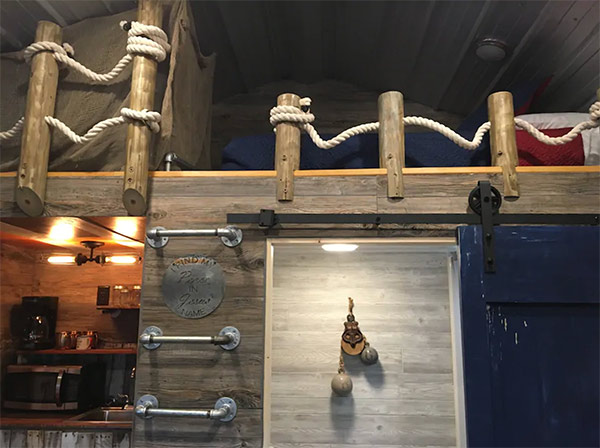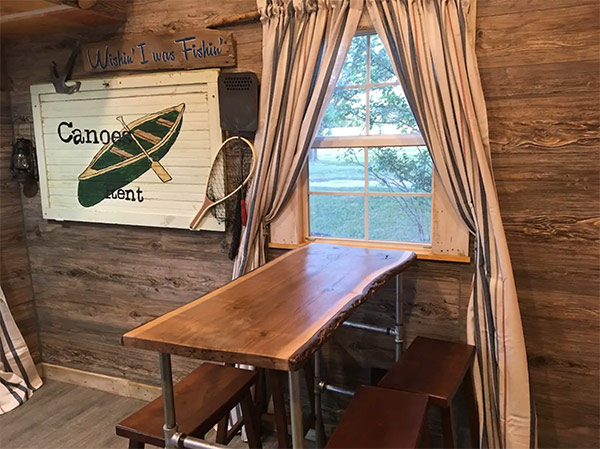 ---
Ready to find your dream home? Create a free Property Tracker account to get notified when a home matching your preferences comes on the market.
If you have any questions, please reach out and we will do our best to help!